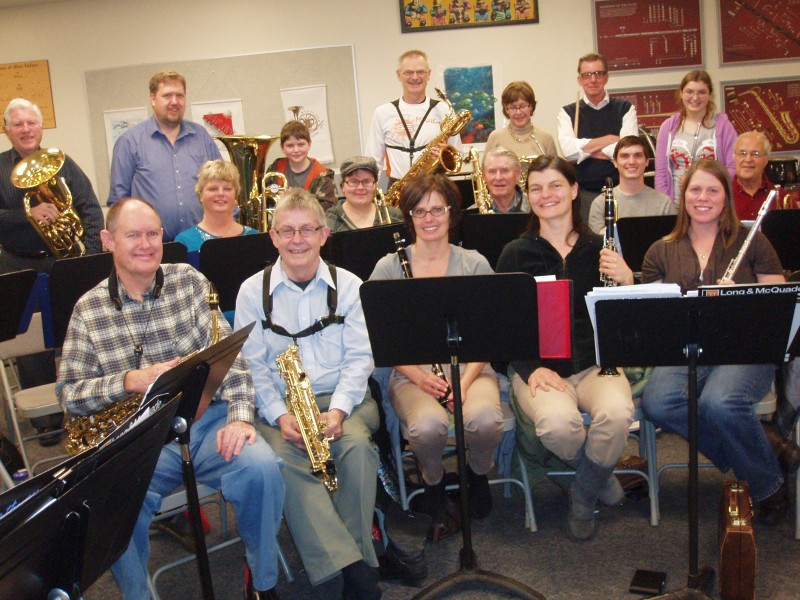 Harmony West Community Band
If playing a wide variety of interesting music, improving your skills and having some fun with a good group of people is something you would enjoy, then dust off that instrument and give us a call. We rehearse at Rundle College on 17th Avenue just west of the Westside Recreational Centre.
We rehearse on Thursdays, 7-9
We play grade 2 1/2 to 3  music.
We have openings for all band instruments. All ages are welcome
WE HAVE A SPECIAL NEED FOR CLARINETS, FLUTES AND A TUBA!
WE WOULD LOVE TO HEAR FROM YOU!